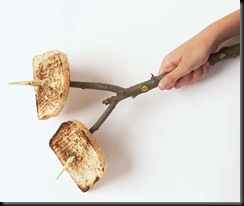 I'm sure that Jean (
ownedbytwins) will give us a much longer and detailed summary of our wonderful family weekend. But, before she does, I thought this article was apropos, considering that we visited the PA Renaissance Faire for our first time this year.
I ate a pickle on a sharpened stick. I still have my eyes.
CROWNSVILLE, Md. (AP) — An Anne Arundel County fire official says a 10-year-old boy seriously injured his eye at the Maryland Renaissance Festival when he accidentally stuck a skewer in his eye.
Now Playing: Megan Morrone and Leo Laporte – Jumping Monkeys August 2008 – Jumping Monkeys 58: SmugMug