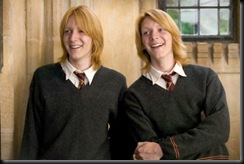 I was just discussing with Jean the other day about how having twins born on different days (separated by midnight) would be strange, but how about being born in different years!
Sure enough, it happened to this family, who managed to provide 2007's last baby born, and 2008's first.
Shelby Utley of Bloomington is the proud mother of a baby born on New Year's Eve – and another born on New Year's Day.
The father makes an obnoxious attempt at humor regarding his accountant, but I'm sure that's because the sleeplessness is already setting in.
Now Playing: Megan Morrone and Leo Laporte – Jumping Monkeys December 2007 – Jumping Monkeys 28: Brian Niles of PTA Tech Corner